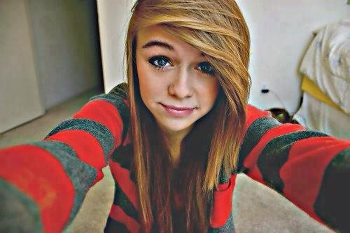 Sense you asked
Name: Skylar Rosemary Smith
Nickname's: Sky, Rose, Lala, Smitty
age: 17 years old
gender: Female
Species: Werewolf (But i almost never is a wolf)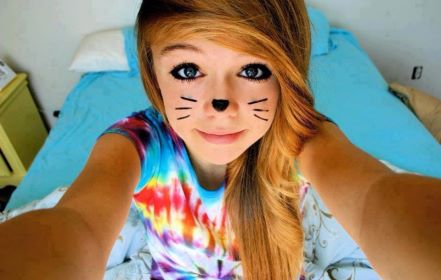 On The outside
Hair: She was dirty blonde hair thats curly, To the bottom of her shoulder blade's.
Eye's: She has blue eye's that are a mix with sea blue and baby blue.
Height: 5,6
weight: 100 ibs
Body Modifications: She has a belly button pierce and three pierce's in her ear's. Than she has a tatoo of a dragon on her back and one on her wrist.
Scar's: None (yet)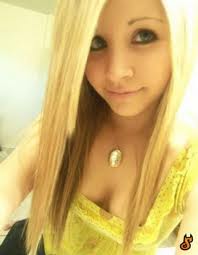 Behind the smile
Personality: Skylar is different, She doesn't really speak out from the crowd. She is like the cloud that is away from the sun. Her smile is normally fake, but its hard to tell. She never make's friends, They come by themselves. She is pretty and the other teens always hang out with the pretty one's. Trusting is hard for her, But when she does, it always turns out bad. She is a fish out of the water.
Likes: Sports, sugar gliders, skinny or riped jeans, Tank tops, Dragons
Dislikes: Murder's, Guns, Bugs, bagy cloths, red eye's.
fears: Breaking bones, Guns, Murderers, Spider, Snakes.
Hobbies: Gymastic's, sports, drawing (badly) Playing with pets.
Talents: Gymastics, Soccer, Taming animals.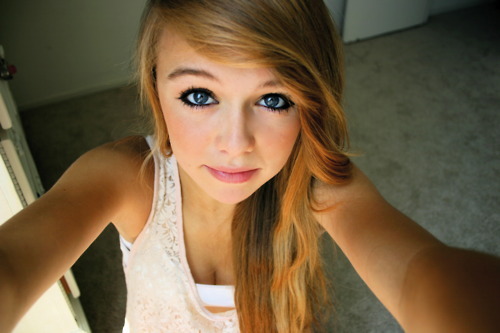 Just things
Sexual Orientation: Straight
Relationship Status: Single
Boyfriend: No one
Crush: No one...... yet
Children: No thanks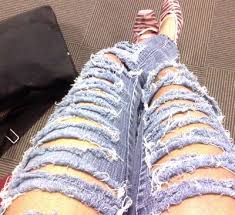 Scratching the surface
parents: Doesn't know them
siblings: Two, Older brother (Camron) and Older sister (Keke)
Pets: She just lost her dog, But none at the moment
car: She runs or walks
History: WILL DO LATER.